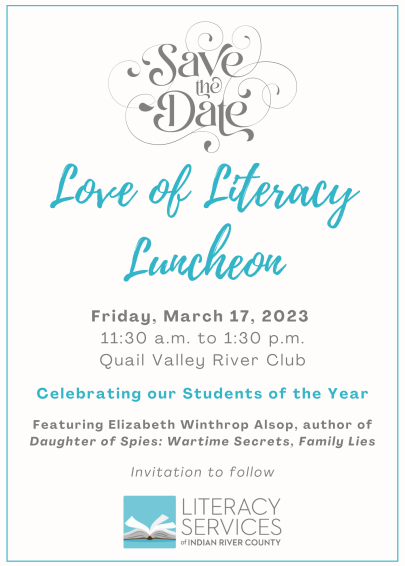 Love of Literacy Luncheon
An engaging, enjoyable, and educational fundraising luncheon to support the life-changing work of Literacy Services of IRC.
Celebrate & Support Adult Literacy!
Join us for a lovely afternoon focused on the power of adult literacy!
Enjoy a delicious lunch while enjoying the words of wisdom from our featured speaker, Elizabeth Winthrop Alsop, extraordinary author of Daughter of Spies: Wartime Secrets, Family Lies.
Reserve your seat today
To RSVP for the event and request an invitation in the mail, please email RSVP@literacyservicesirc.org.